make it a team effort
Manage RAIDLOGs with your team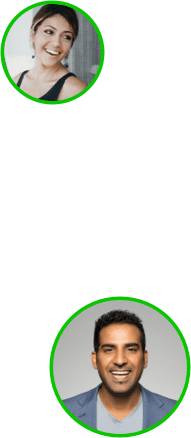 Unlocking the best kept secret in Project Management
Elevate your PM's to new heights with RAIDLOG, the tool that transforms teams into powerhouses of efficiency and collaboration. As a forward thinking leader, you understand the critical importance of seamless project execution.
RAIDLOG goes beyond the ordinary, offering a platform that not only centralizes Risks, Assumptions, Issues, and Dependencies (RAID) but also seamlessly integrates with your existing PPM tools. This integration empowers your team to harness the full potential of our system within your established workflow, ensuring uninterrupted progress and enhanced decision-making.
With RAIDLOG, your team gains a comprehensive overview of project complexities, mitigates risks proactively, and fosters collaboration like never before. It's the missing piece that completes the puzzle of effective project management, making your team stronger, smarter, and more agile in delivering successful projects.
Amplify Your Productivity with Enhanced Flexibility
Collaboration on projects has never been easier or more effective. Our platform empowers your team to seamlessly collaborate through intuitive timelines and interactive notes, revolutionizing the way you manage projects. Unlike traditional spreadsheets, RAIDLOG offers a dynamic and organized environment where timelines provide a visual roadmap, allowing your team to track progress effortlessly. Interactive notes facilitate real-time communication, ensuring everyone is aligned and informed. RAIDLOG enhances efficiency, transparency, and teamwork, providing a substantial advantage over cumbersome spreadsheets, ultimately leading to smoother project execution and successful outcomes for your medium to large organizations.
Enhanced Communication
Visual Project Progress
Version Control and Accessibility
Our platform empowers your team to make faster and more efficient decisions through its streamlined communication and real-time data access. RAIDLOG's integrated timelines provide a visual representation of project progress and critical milestones, facilitating quick assessments of project status. Additionally, interactive notes enable team members to share insights, discuss issues, and propose solutions swiftly. This dynamic environment ensures that your team is always on the same page, resulting in agile and informed decision-making that significantly surpasses traditional methods. RAIDLOG is the catalyst for expediting decisions, ultimately contributing to the success of your organization.
Investing in teamwork pays off
Assigning action items in RAIDLOG turbocharges your team's efficiency and progress. By clarifying responsibilities and streamlining workflow, it accelerates decision-making, minimizes bottlenecks, and drives your projects closer to success with unparalleled speed and precision.
Streamlined Responsibility
Agile Progress
Bridging the gap between project planning and execution
Work faster using RAIDLOG's AI Risk Register 
By harnessing the power of AI, we've transformed risk management from a reactive process into a proactive strategy. This intelligent system, built by PMs for PMS, identifies potential risks, assesses their impact, and suggests mitigation strategies, all in real-time.
Meaning your team can anticipate and address challenges before they escalate, leading to smoother project execution and timely decision-making. With the RAIDLOG AI risk register, your organization gains a competitive edge by ensuring that risks are managed with precision, enhancing overall performance, and enabling your medium to large organizations to thrive in the dynamic landscape of project management.
Upgrade to Pro Today
Make RAIDLOGs your secret weapon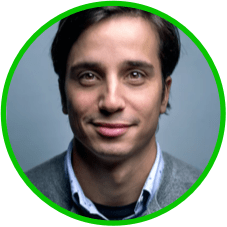 "I love RAIDLOG. Your tool personally saves me at least 4 hours per week!"
D.B., Senior Project Manager
Other Pro features
Unlimited projects
Unlimited collaborations
Integrations
Risk AI
Premium Support
Choose the plan that's right for your team