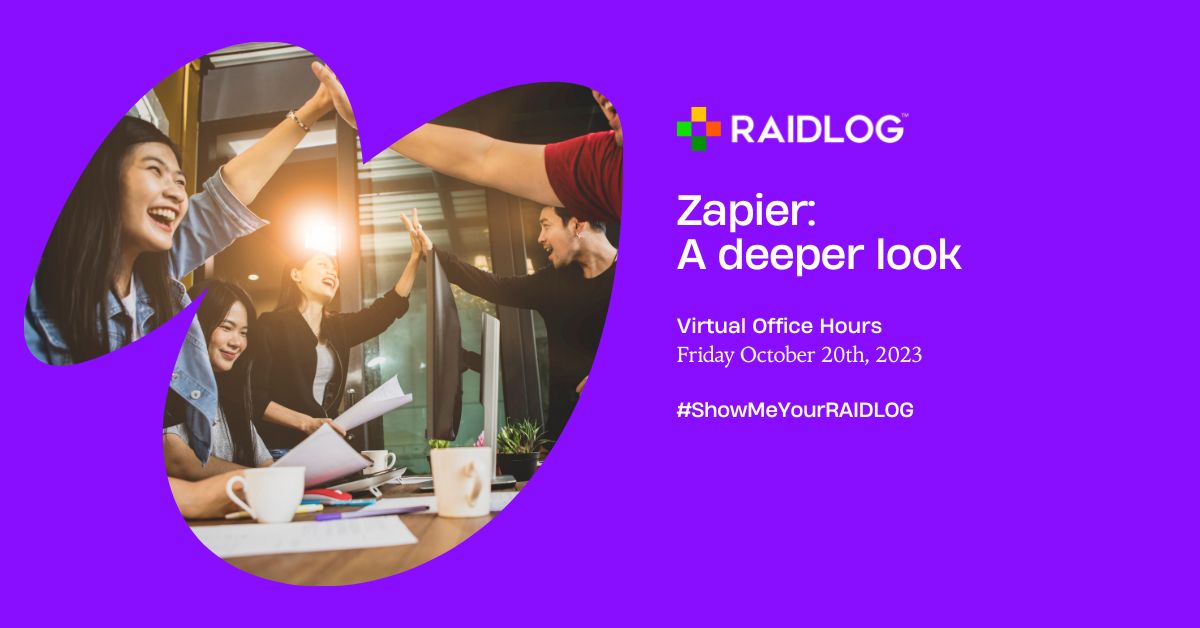 Welcome to RAIDLOG.com's Weekly Office Hours! Join us every Friday at 9:30 AM MST for a 30-minute power session. Dive into the world of project management with our experts, where you'll uncover invaluable tips and tricks. Discuss project risks, and challenges, and gain insights to supercharge your projects. Don't miss your chance to elevate your skills and get your questions answered by our seasoned professionals.
Agenda:
Using Zapier to integrate RAIDLOG to your additional PPM tools (We'll dive into an example use case and talk about the possibilities with this integration tool).
Open questions and hands-on working session for RAIDLOG (bring your questions!)
Open questions about RAIDLOG integrations via Zapier and hands-on working session
Replay Link:
A replay link will be posted once the webinar takes place.